Titanium Crystal Studs in Every Color
Our Materials
Visit our Materials page to learn about the hypoallergenic metals we have hand selected to create our earring designs for your sensitive ears.
Pure Titanium Facet Gemstone Studs (Exclusively from PSE)
Freeing you to be you.
You shouldn't have to worry about your earrings causing painful irritation or an all-out allergic reaction in the midst of your busy life.
Your accessories help tell the story of who you are to those around you.  Your sensitive skin shouldn't limit the styles available to you.
You should be able to feel comfortable and confident.
We're here to help with hypoallergenic metals and an abounding selection.
Browse our Catalog now, or get in touch and we can help you find what you are looking for.
Something to go with anything...
Faceted Gems on Argentium Silver Posts
Latest on the Blog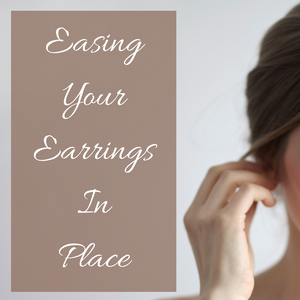 Do your ear piercings ever feel irritated after putting on a new pair of earrings?  Maybe they get a little red and sting a bit?  This happens to me and...
Established in 2009
Pretty Sensitive Ears was established in 2009 and began selling online shortly thereafter in our Pretty Sensitive Ears Etsy shop.  We've sold thousands of pairs of earrings since then to people all over the world.  And we maintain a 5 (out of 5) stars review status.  Our customers are very important to us.
We branched out on our own in 2017 while still maintaining a presence on Etsy.  You can visit us there too if you'd like:  https://www.prettysensitive.etsy.com